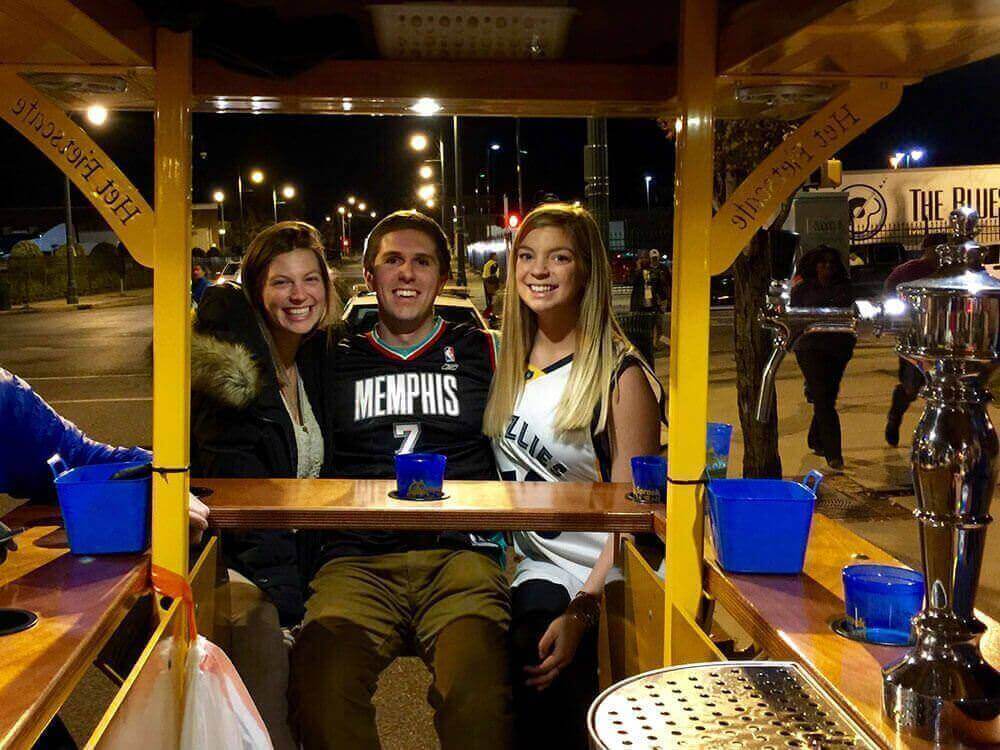 Sprock n' Roll Before You Grit n' Grind! Take advantage of discounted ticket prices while you watch the Grizzlies dominate after your 1.5 hour pre-game pub crawl in Downtown Memphis. This party will begin at Robert Church Park and end at at the FedEx Forum. You will be dropped off 30 minutes before game time right in front of the FedEx Forum. Reserve group seats and choose from Terrace Level or Club Level tickets. Call us at 901-500-7101 to inquire about tickets. This pre-gaming tour will stop 2 times at local watering holes where you will enjoy exclusive drink specials and discounts! Get pumped up…
If you already have pre-existing tickets and don't see a tour time that will get you back in time for the game, give us a call and we can create a slot for your pre-gaming adventure.
Due to the customization of time and date on game times, email us and we will set a custom time for you based on tip off!  Go Grizz!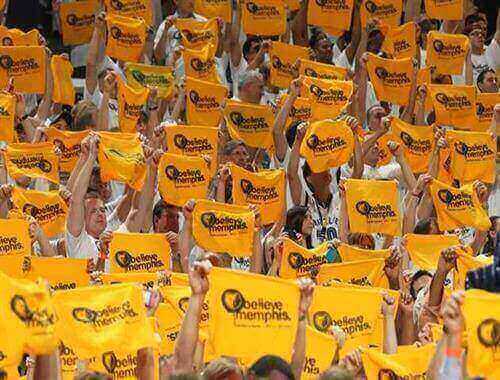 Grizzlies Pre-Game Pub-Crawl
Share Available October through March Sprock n' Roll Before You Grit n' Grind! Take advantage of discounted ticket prices while you watch the Grizzlies dominate after your 1.5 hour pre-game pub crawl in Downtown Memphis. This party will begin and end at Tin Roof off Beale. You will be dropped off 30 minutes before game time right in [...]