Girl's night out ideas for the fun-lovers of Memphis
Isn't it true that "girls just wanna have fun?" It's about time to reconnect with your girl squad and let loose! Sprock n' Roll party bikes are a blast and there is no better girl's night out ideas to get all your girls together in one place and celebrate.  Whether it's an engagement celebration, a new promotion party, or just a night perfect for celebrating friendship, Sprock will deliver the excitement and fun. Grab your girls, some great jams, and your favorite drinks – this pedal party is one your girlfriends will be talking about for a long time!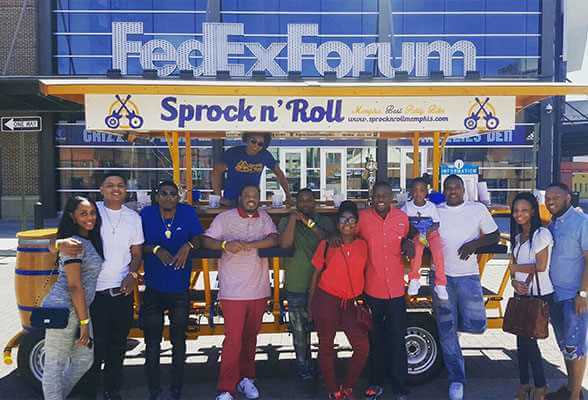 Downtown Route
Book Sprock n' Roll's pedal taverns to experience the best party bike tours in Memphis. Pedal your way from Beale to Main and soak in the sites and sounds of Downtown Memphis in a whole new way. Whether you want to have a Kamikaze or Shot of Fireball at BarDog or have a taste of Moonshine [...]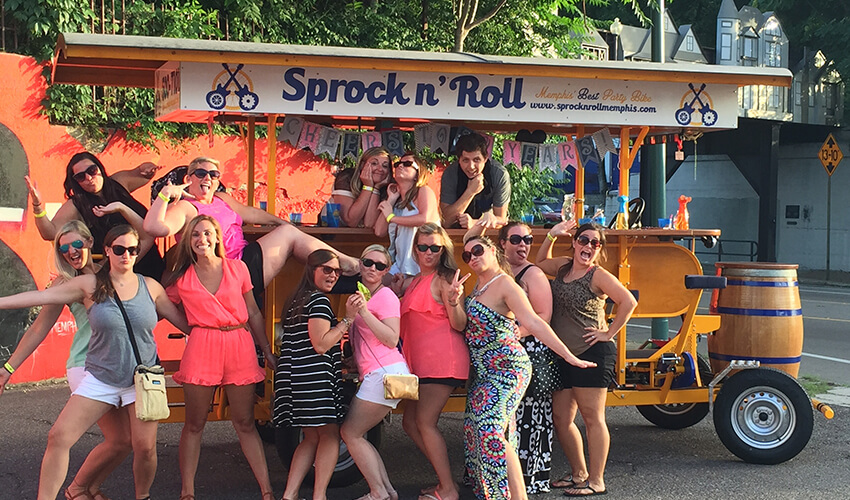 Midtown Route
Hop on one of the best party bike tours in Memphis! Begin and end this 2-hour tour at Railgarten. Pedal our pub crawl beer bikes through Overton Square and Cooper Young in Midtown Memphis and bounce in a few bars along the way. Check out why the locals LOVE Midtown. Pop in Slider Inn, Local [...]
Tips For A Memphis Girls' Night Out
Pick one of your gal pals to control the radio with a playlist all can enjoy and sing along to. That way, your group's favorite jams can be bumpin' the whole tour!
For a fun and creative Girl's Night Out idea, try out our Artsy-Fartsy tour! Enjoy wine or cocktails while painting or creating pottery!
Keep in mind with this Memphis activity you should leave the dress and stilettos at home! Comfort is the name of the game with a party bike tour.
It isn't Girl's Night Out if it doesn't include a great squad photo – our drivers double as photographers! Take advantage of them for the perfect insta!