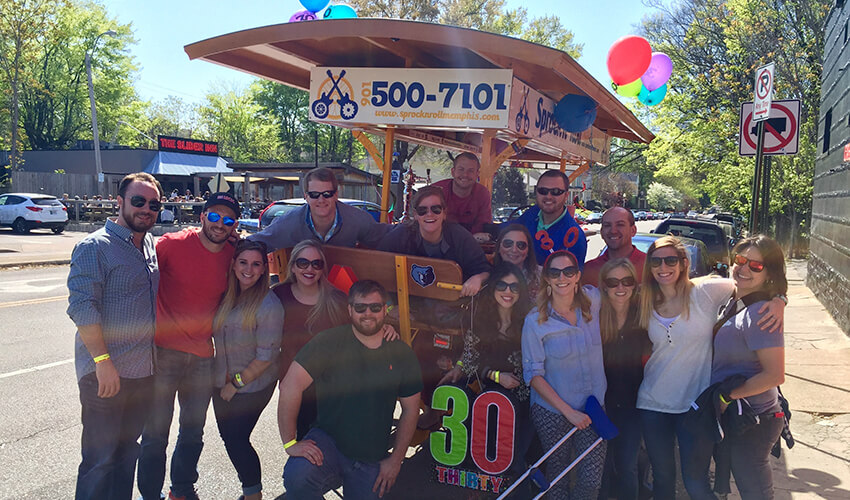 Sprock n' Roll Adult Birthday Parties!
Finding it hard to decide how to celebrate your new year being you? Choose to spend your special day on our party bike(s). With seats for up to 16 people, take a ride with your closest friends and fam around downtown Memphis.  Enjoy food, drinks, sounds, and the Downtown vibe while you explore the city from the seat of a mobile bar. Reserve a private tour now to have one of the best birthdays parties yet! We even have multiple bikes to accommodate you.  We know you're awesome and everybody gone wanna celebrate you.  On your special day we can stop at local bars to enjoy local favorites or take our scenic route to pedal, party, dance, laugh, sing your way through two amazing hours with your favorite peeps.
Chose our public/mix n' mingle ride if you have a smaller group.  You could be paired up with another birthday boy or girl to really get the party hype.
Remember: Prices will vary based on the time of day and season Private tours are a flat fee for 12 people starting at $299.00. Join us for your special day!