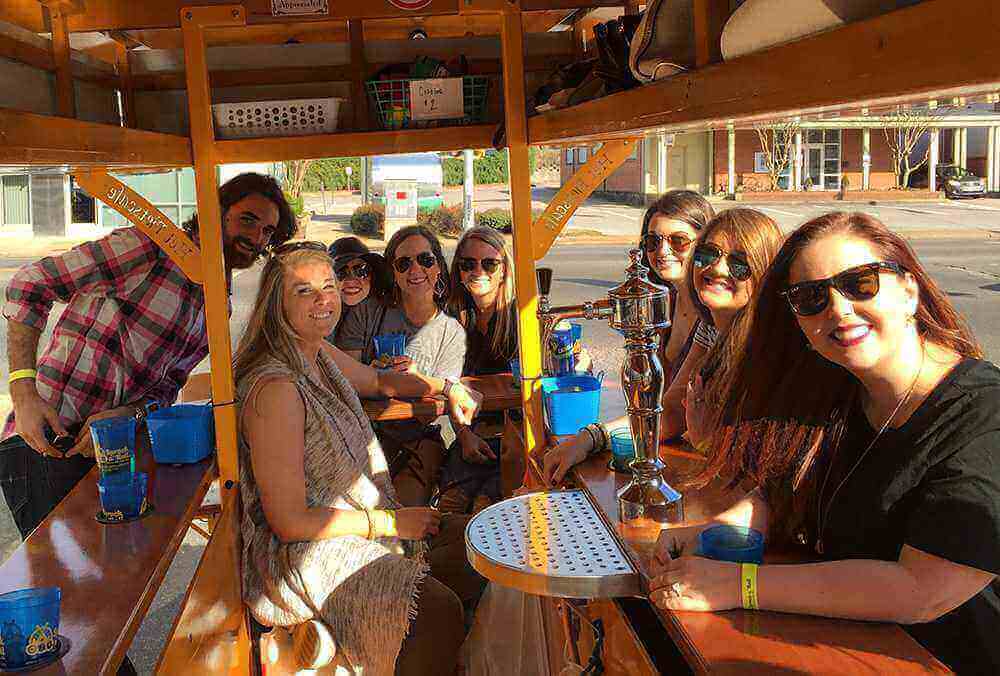 If you're planning a family reunion and looking for a unique event idea, then our Memphis party bikes will be perfect for you and your guests. There's no better way to spend time with your family members than to cruise the streets of Memphis. Our party bikes are comfortable, and they're perfect for guests 15 years of age and up.
Relaxing with your guests on our party bikes can make for a perfect time to recount family history and enjoy a drink. Some great family reunion activities are family trivia games, charades, and some good ol' fashion togetherness. You can even arrange a scavenger hunt or geocaching quest beforehand that your family can do at our stops along the way.
Party bikes are a lot of fun, and you don't have to worry about cleaning up afterwards. All you need is to bring the food and beverages* of your choice, or you can enjoy the discounted drinks at our popular bar stops. Call us today to book the best family reunion ever.
*Alcohol will not be allowed on the bike(s) if you have anyone under 21 years of age.
Hop on the Memphis activity perfect for groups your big family.
Rent Sprock n' Roll party bikes to celebrate your family reunion in Memphis. If you have a large family, we have multiple bikes and can accommodate up to 80 people! There are no better Memphis activities for groups than to let loose with a few beverages and some good ole fashioned togetherness. BYOB for two hours of bonding and absolute fun. Enjoy 2 – 3 stops during your Memphis family group activity at local bars or scenic areas where your family can soak in Memphis and take some awesome photos. Nothing can loosen up Uncle Bill and Aunt Fran like a few sprocktails. Your family is going to love this!
Call us to book multiple bikes for your large group activities!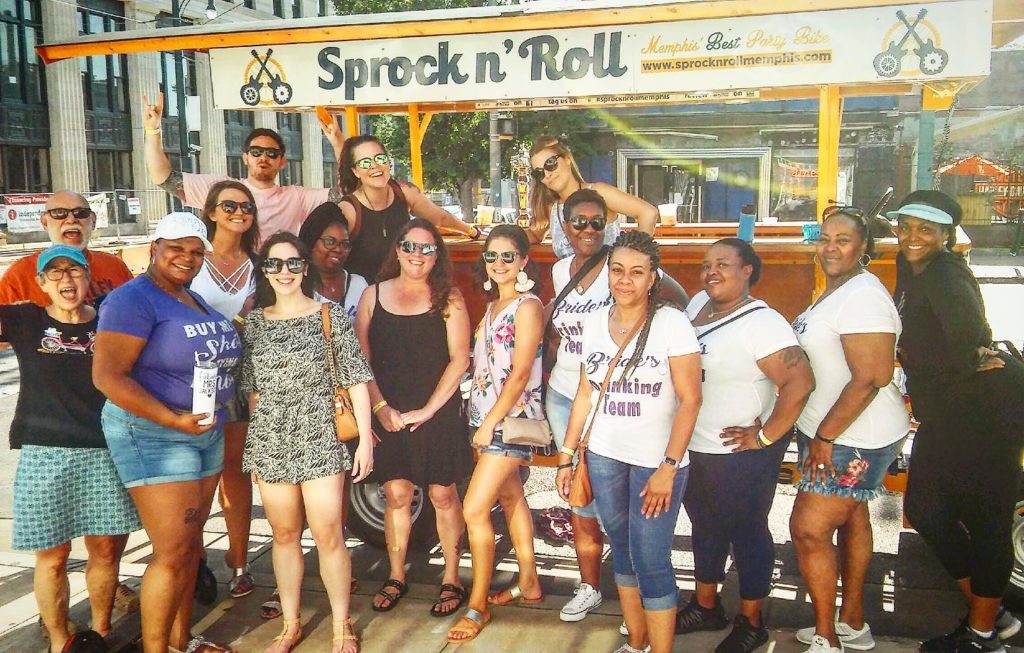 Downtown Route
Book Sprock n' Roll's pedal taverns to experience the best party bike tours in Memphis. Pedal your way through Downtown, Memphis and soak in the sites and sounds during this 2-hour ride. Enjoy delicious beverages at each of our bar stops and/or choose to take the scenic route to drink what you brought.  Begin and [...]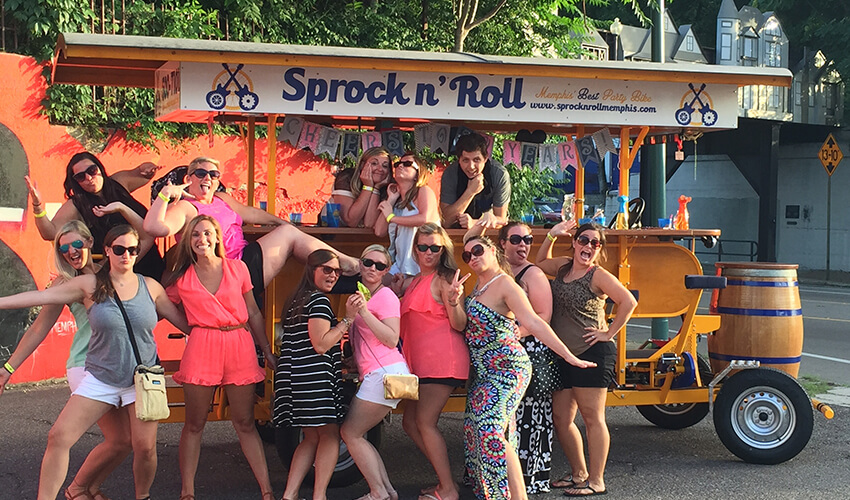 Midtown Route
Hop on one of the best party bike tavern tours in Memphis! Begin and end this 2-hour tour on the edge of Overton Square. Pedal our pub crawl beer bikes through Overton Square and Cooper Young in Midtown Memphis and bounce in a few bars along the way. Check out why the locals LOVE Midtown. [...]
3 Tips For Memphis Activities for Groups & Family Reunions
If you want your Memphis family activity to include more than bars, we offer great dinner tours and our artsy fartsy tour where you can sip and paint as a family!
It's a BYOB tour, but make sure to take advantage of our drink specials! There are discounted drinks that the whole family will enjoy!
All family group activities in Memphis need to end with some awesome photos. Our drivers double as photographers – get a great family group photo with Sprock!