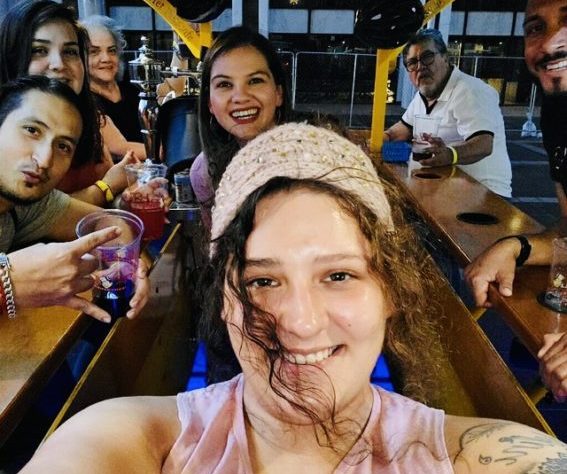 ↑ This is Mac, she rocks!
Hop, skip, dance, run, &/or pedal your way over to Sprock n' Roll!
We are now hiring and need you to be apart of our awesome team.  Your hourly wage will start out at $13.50/hour, but the majority of your income will come from our awesome customers who LOVE to tip their amazing drivers, who keep the party hype.  Most drivers average between $20-30/hour and your hourly wage increases along with your longevity with us.  This party bike service is Memphis' best and you can now be a part of this fun-filled memorable experience. We offer 16-seater-bikes that will be powered by party goers-perfect for any special event from bachelorette parties to family reunions. Ready to join the party and have a FUN job where you can meet folks from all walks of life and from all over the country and world? Sprock n' Roll is looking for candidates who are fun, outgoing, & dependable. You must also be available on weekends, have reliable transportation, be 21+ and be willing to complete a background check.