Don't have all the time in the world? Come get in on this quickie! Take off on an hour long short n' sweet tour in Downtown Memphis with some of your closest friends! Our minimum for this private ride is 8 passengers and as always, BYOB! Still have questions? check out our FAQ page!
How does it work?
Our Downtown Quickie tour begins and ends next to Jerry Lee Lewis's on Beale, which is located at 310 Beale St.  BYOB, but remember, no glass.  This ride will be 1 hour in length.
This party bike tour runs Monday – Friday evenings & Sunday.
Pricing:
You buy the entire bike, which can accommodate 4 – 16 people for a fabulous time. The minimum number of paid riders for this experience is 8, although a minimum of 4 pedalers is necessary.  Split these prices up by how many riders you have and you will get your per person pricing.
CONFIRMATION DETAILS:
Please arrive 20 minutes prior to your ride.  Meet the bikes next to Jerry Lee Lewis's bar on Beale.  The physical address is 310 Beale Street.  Your entire party must complete the online waiver prior to arrival.  You need your VALID photo ID to check in and the renter must present the credit card used at booking.  If  the credit card used at booking does not match your ID, we will need a copy of the bookers drivers license to proceed with the ride.  We provide a cooler, cups and ice.  Please remember this experience is BYOB. NO GLASS is allowed on the bike.  No straight hard liquor is allowed, all liquor must be premixed PRIOR to arrival.  Aluminum cans are acceptable as well as plastic bottles.   Also, a 15 – 20% tip is recommended for your awesome guide and bartenders at the bars, so please bring cash.
We will NOT be able to extend your ride if you or anyone in your party is late.  Parking is not provided so please plan to arrive early enough to find parking for your group.  The Peabody Parking garage (fee varies) is very close to our starting location and is located at 250 Peabody Place.
There is a weight limit of 300 lbs.  Anyone 300 lbs+ will not be able to sit on a pedaling seat (due to manufacturer recommendations and safety precautions) and will be considered 2 of the 3 available seats on the back bench and must pay for 2 seats.
You will receive a confirmation email from us after booking.  READ IT,  SHARE IT AND MAKE SURE EACH MEMBER OF YOUR PARTY COMPLETES THEIR ONLINE WAIVER!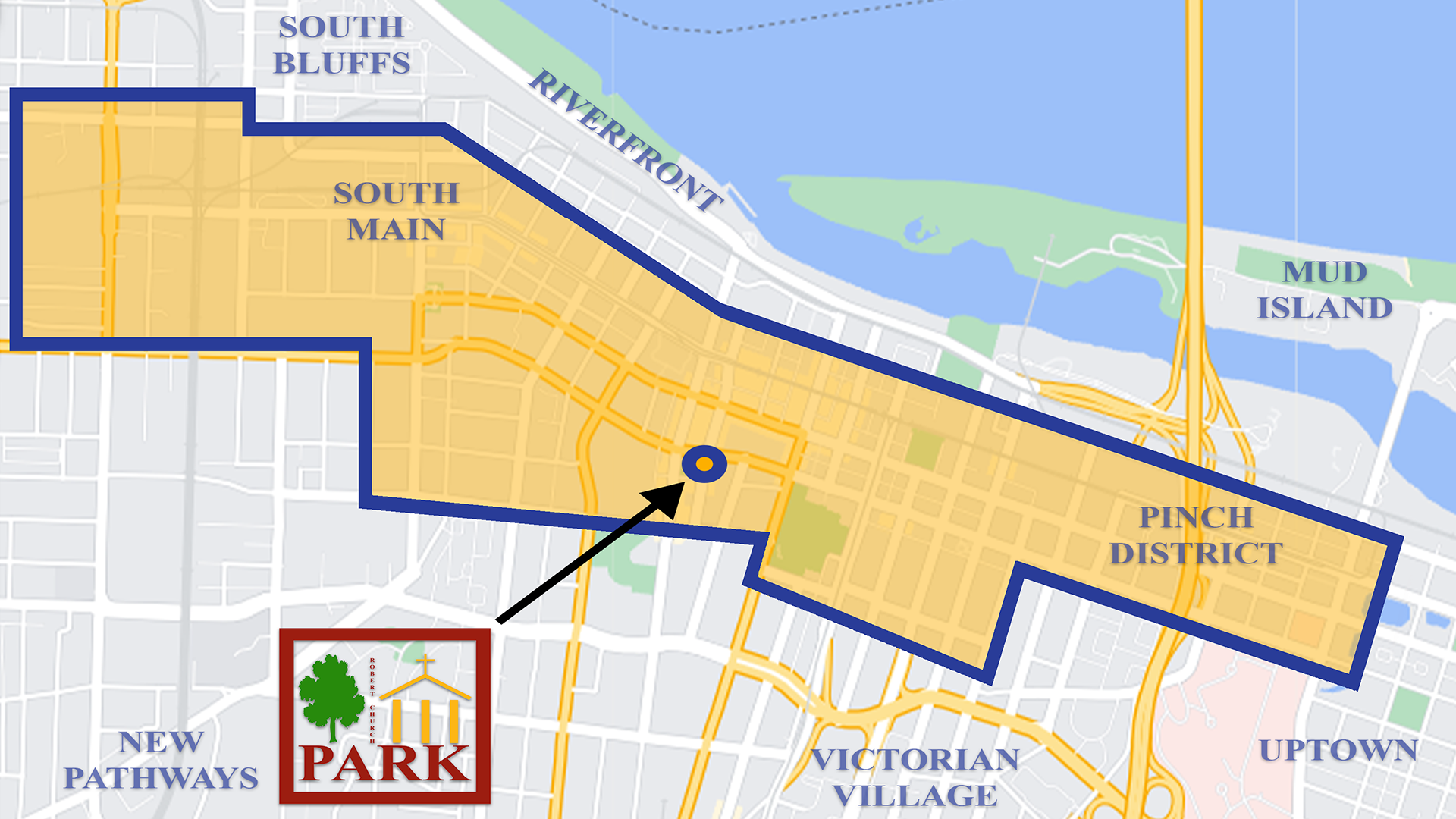 What To Bring?
NO GLASS, NO EXCEPTIONS! The City of Memphis prohibits glass on these bikes.
Bring anything you'd like to eat or drink. Beer, boxed wine, cider and liquor are all permitted. Sprock n' Roll will provide cups as the City requires all alcohol be in a cup.
Definitely bring some food! Even though you'll be stopping at local bars and restaurants, you won't want to waste your tour time sitting down for a meal or app.
Bring cash! You will want to tip your awesome driver as well as the bartenders that serve you at each stop. A 20% tip is customary for our guides.
And, don't forget to bring your photo ID.
What About The Weather?
We run rain or shine as we can dress according to the weather. Some of the most fun tours we've had were during thunderstorms. The roof of the bikes provides a great canopy and shelter from the rain. (We do reserve the right to cancel tours due to dangerous weather, i.e. hail, lightning.)
What To Wear
The key word for the vehicle is CASUAL. High heels are not the best idea and can hinder your pedaling capabilities. Comfortable clothes you don't mind getting a little sweaty in are perfect.  We do not suggest jeans in the summer!
If it's cool, wear layers.
Who Is In Charge?
We provide the driver for all tours. His or her decisions are final. Unruly passengers may be asked to leave.
You decide when and where we stop. Each stop is about 20 minutes long.