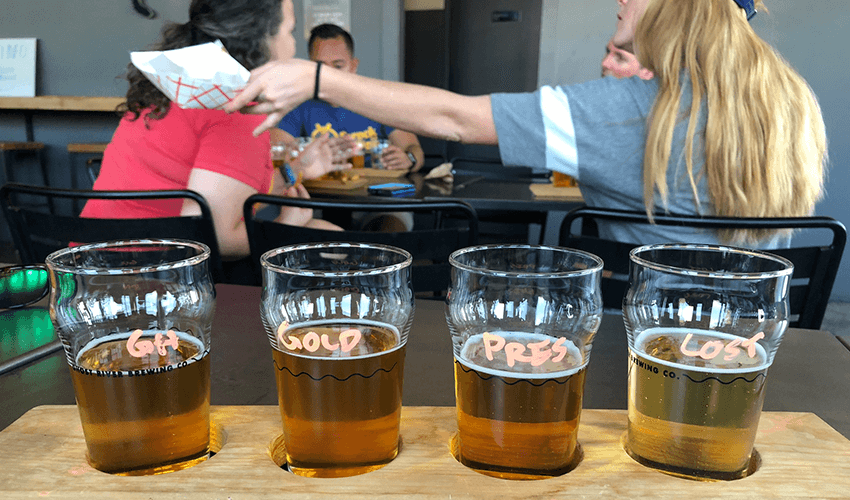 Beer and spirits lover unite on this brand new brewery tour in Memphis!
Is there anything better than a perfectly crafted local brew? Perhaps a beautifully concocted cocktail made from local spirits. enjoyed after a Memphis party bike ride. While our favorite boys will always be a tried-and-true good time, sometimes you need to say goodbye to the Buds, Millers, Jacks and Tito's for a little while to enjoy the taste of local bevvies. Plus side of a local brewery tour in Memphis? It's very easy to taste multiple beers and spirits without having to commit to a full drink! It's these times that we are excited to offer our Memphis  Flight Tour – the brewery tour in Memphis-made for the people who raise a glass to local and quality drinks. Did we say 'a glass?' We actually mean several smaller glasses – it is a flight tour after all!

What the Tour includes
Our famous Downtown Memphis Party Bike Flight tour starts at Tin Roof on Beale, heads to Old Dominick Distillery, followed by Ghost River Brewing Tap Room and ends back at Tin Roof. Our party bike tour turns what would be a standard Memphis brewery tour into a fun and creative way to enjoy Memphis Flights! As always, we will keep your drinks cold, the vibe chill, and the music jamming. Don't miss this opportunity to taste Memphis. The flight provided by Old Dominick is educational and yummy! The bartender serving your group will give you a bit of history and share the delectable ingredients used in each tasting. Ghost River Brewing Tap Room does not disappoint with a large tasting of four of their very delicious local brews while sharing what makes each one so mouth-watering and distinct.
Independently owned and operated, Ghost River Brewing has made good beer for the good people of Memphis since 2007.
Drink/Flight Special: Flight of Ghost River's Ghost River Gold, Grindhouse Cream Ale, Riverbank Red, Prestige Pilsner for $8 (Tip Included)
Our Beer of Choice: Riverbank Red: A vibrant and fresh Irish Style Red Ale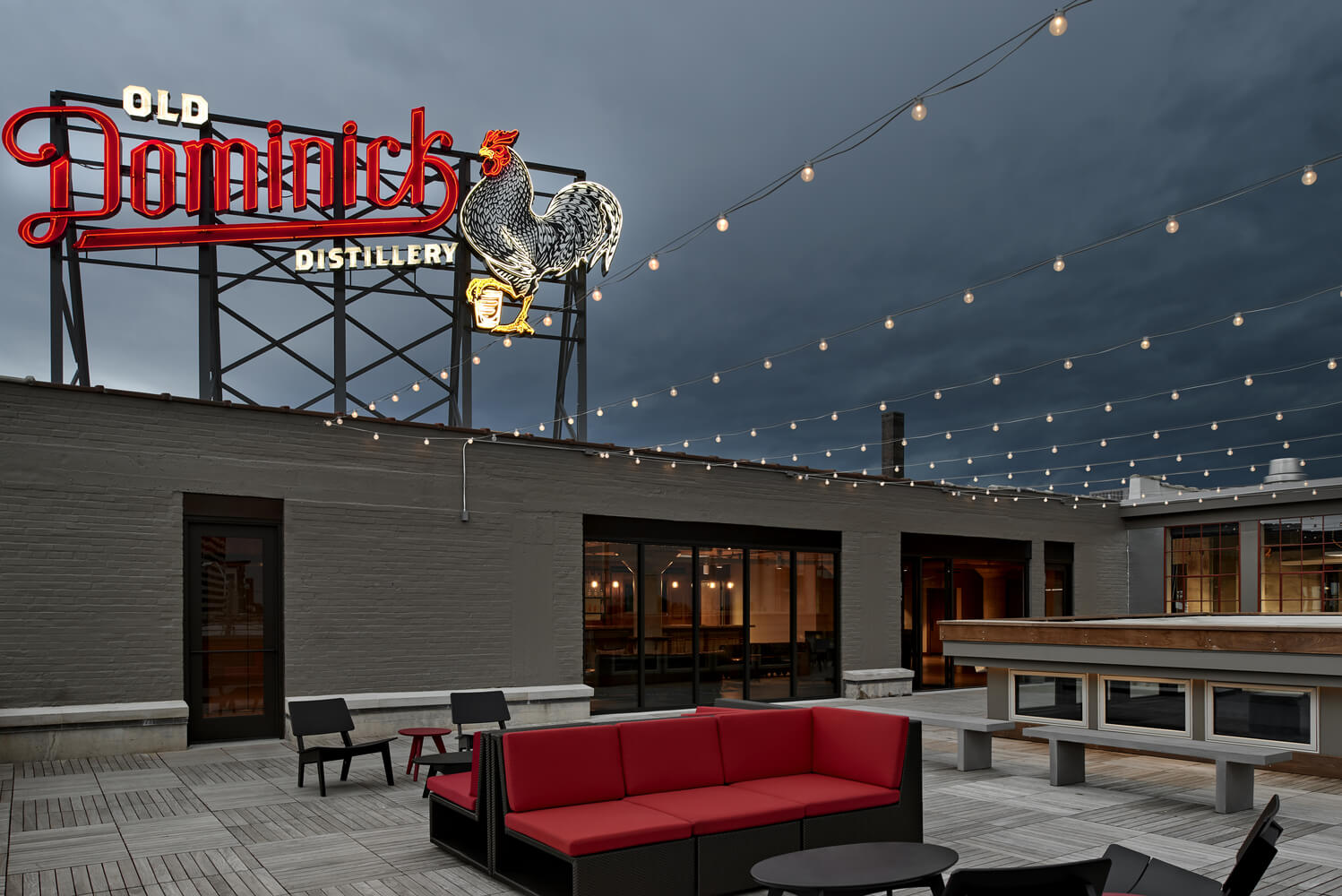 Taste the best locally made whiskeys and vodkas that Memphis offers with great company in a gorgeous tasting room!
Drink/Flight Special: Tasting of Old Dominick's Memphis Vodka, Memphis Toddy, Honeybell Citrus Vodka for $7.50 (Tip Included)
Our drink of choice: Honeybell Citrus Vodka: captures the fragrant sweetness of the Honeybell's luscious juice, as well as the distinctive bitters of its deep orange zest.
What Our Team Thinks Of The Flight Tour!
We took our lovely drivers on the flight tour to test it out, and they came back with raving reviews. See for yourself!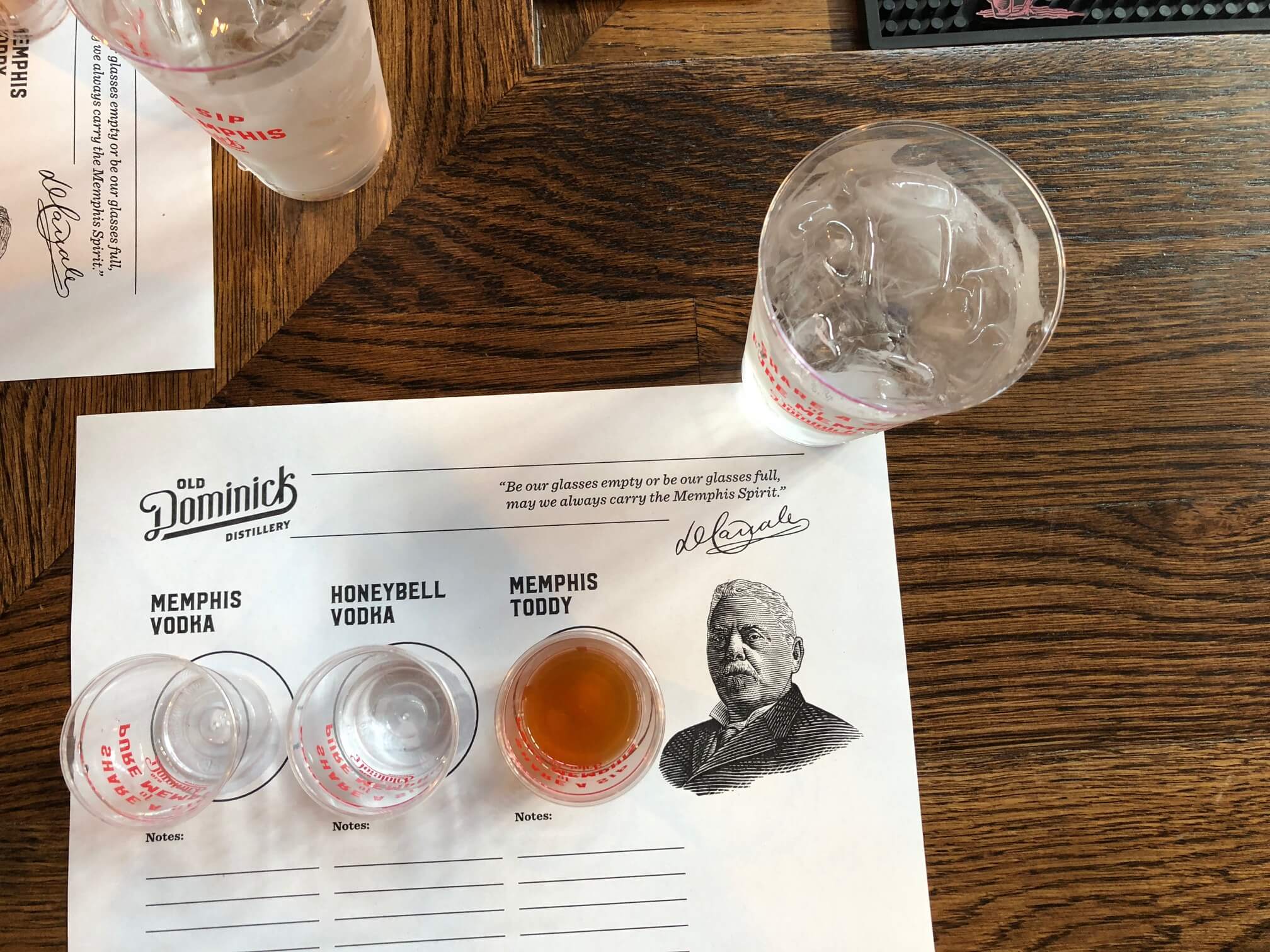 Sprock n' Roll hooked up an awesome line up of flights from local legends! We started by opening up a can of our own beer and listening to a lively guide tell us what to expect. We took off grooving to our own tunes and we stopped by Old Dominick's distillery and then Ghost River and each place had its own feel and I was definitely feeling the flights by the time we left Ghost River! It was an incredible experience and I'd love to do it again sometime.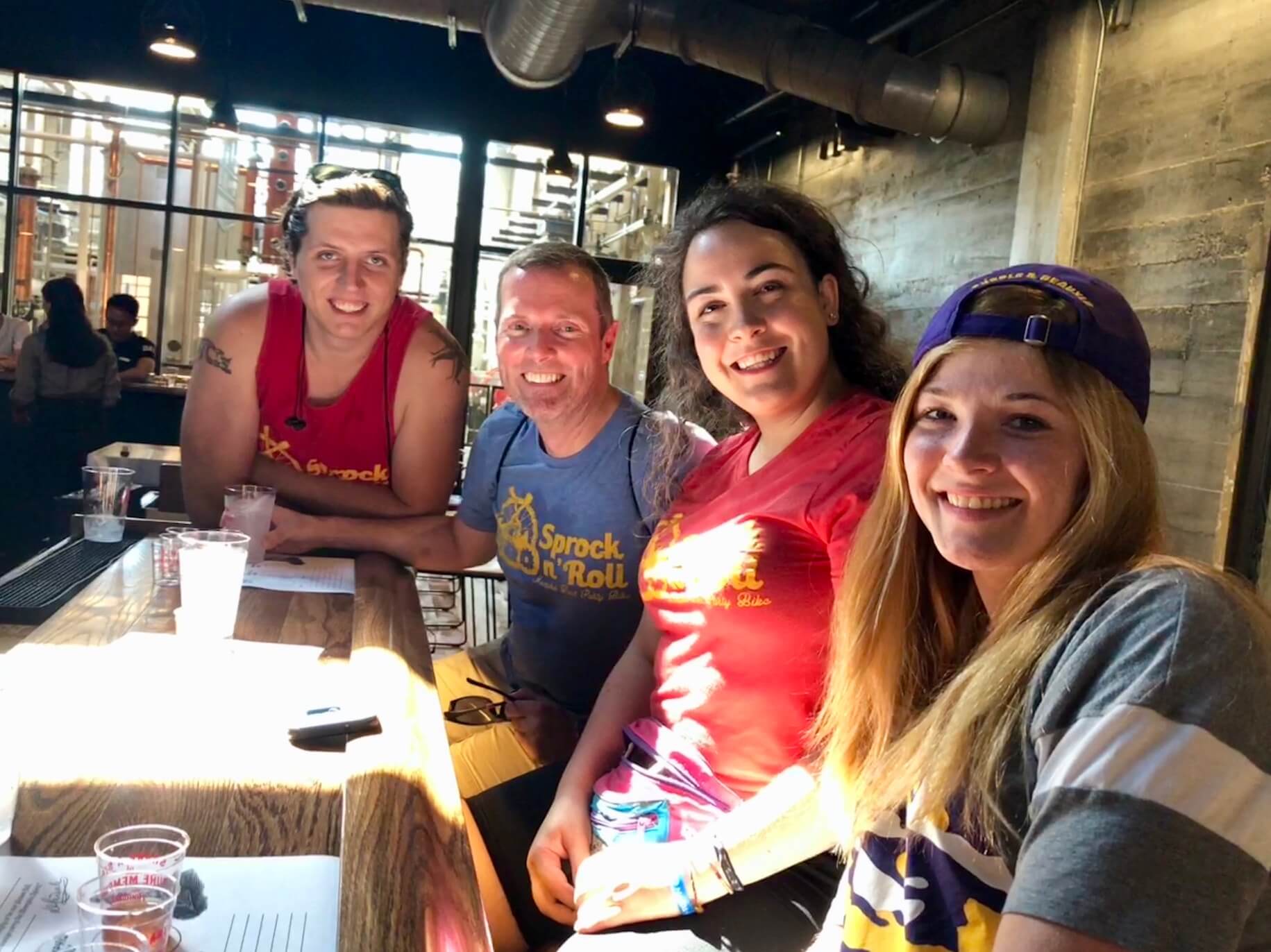 I LOVED the flight tour. For me, it brought all my favorite things together. Friends, beer, and the feeling of drinking above my tax bracket. The stops at Old Dominick and Ghost River were so creative and I really feel like I got a special glimpse into drinking at those places. The staff really gave us a good time and of course, our Sprock N Roll driver kept the party bumping between stops. Can't wait to do it again for my Birthday!
The flight tour is a perfect balance of partying, socializing, and Memphis touring. Old Dominick's distillery is a great spot to start your night out with a cocktail or experience a flight tour. Personal favorite Honeybell Vodka. Ghost River has a solid patio usually with a food truck. Flight of beers and an order of fries…can't beat that! 
-Mark
The flight tour was amazing! I was able to try local vodkas and beers with a beautiful tour of the Downtown area and the Memphis life.
-Chad