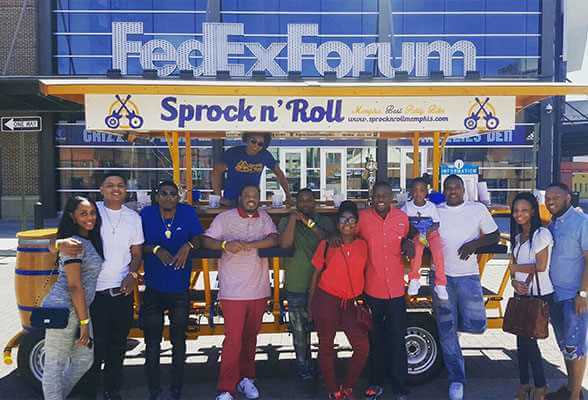 Private Tour
Deposits are non-refundable and non-transferable.
Your remaining balance will be auto collected 7 days prior to scheduled ride.  No refunds. No shows will not be offered a refund.
No shows will not be offered a refund
$150 reservation change fee for any changes made to your reservation & subject to availability.  No changes made to reservations that are less than 7 days prior to ride.
Pre-paid/Re-loadable credit cards: If your funds are not accessible 7 days prior to your ride, your booking will be cancelled & your deposit will not be refunded.  You will be required to pay a Damage/Behavioral Deposit of $300 on an authorized credit card prior to your ride – NO EXCEPTIONS.  The Damage/Behavioral Deposit will be refunded within 1 business day if no damages occur and/or the behavioral policy is followed.
Mix n' Mingle
We must have 6 people booked on the experience in order to roll.  No refunds offered once your balance is collected
No shows will not receive a refund
$10 reservation change fee per person for any changes made more than 7 days in advance to ride & subject to availability.  Changes not allowed less than 7 days prior to your confirmed ride.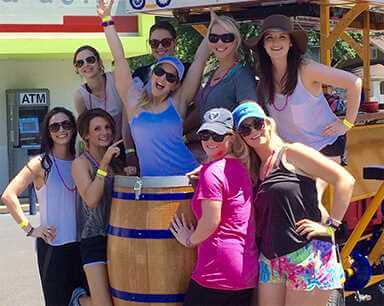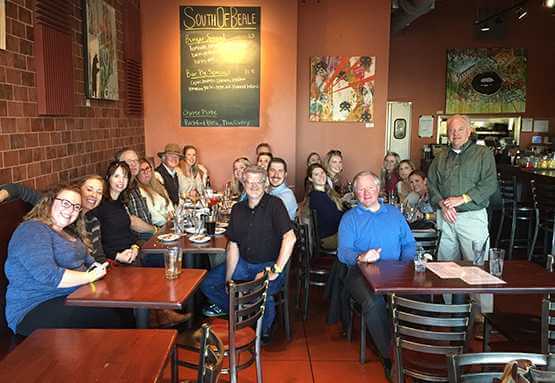 Weather Policy
We ride rain or shine. You will be notified of a cancellation due to weather. Please don't assume your tour is cancelled unless we contact you!! You will not receive a refund if your group decides not to ride. Weather cancellations can occur up to the time of the tour. We have your best interest in mind; we will not allow a tour during lightning or severe weather. If your tour is cancelled within the first hour, you will be provided a rain check.
Code of Conduct
The following actions are not allowed while riding the Sprock n' Roll Party Bike. All riders must abide by our Code of Conduct.
Any form of indecent exposure
Giving alcohol to non-passengers
Standing at any point the bike is not parked
Lewd or socially inappropriate dancing
Vulgar or socially inappropriate music
Obscene or vulgar language
Over-intoxication
Vomiting on or around the bike
Public urination on or around the bike
Littering
Any other behavior deemed inappropriate
THERE WILL BE A $300 CHARGE TO THE CARD ON FILE FOR ANY VIOLATION TO THESE CODES.  CONSIDER YOURSELF WARNED!  ANY DAMAGES TO THE BIKE WILL BE CHARGED TO THE RENTER'S CARD.
If anyone violates any of these actions, you will be removed immediately and the tour will be canceled at driver's discretion and no refund will be honored.
IF WE HAVE TO CANCEL A RIDE DUE TO UNRULY BEHAVIOR THE RENTER WILL BE CHARGED A 20% GRATUITY FOR THE GUIDE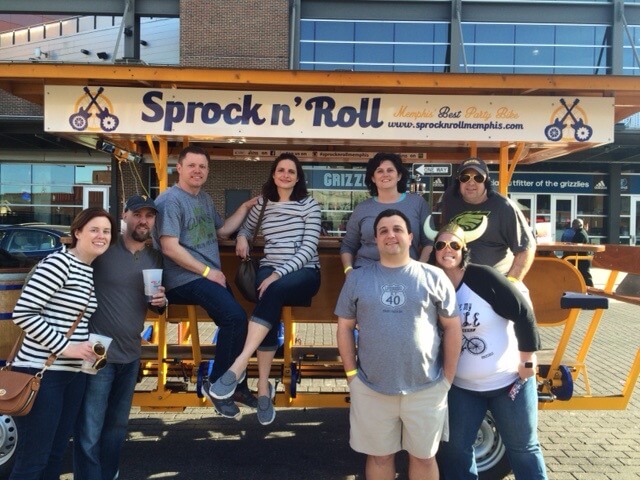 Dress Code & Party Bike Attire
Clothes must be worn to cover your assets, including your chest. Shirts required!
No heels (tennis shoes are recommended)
No excessive baggie clothes
No short skirts that can ride up while pedaling
Jeans are not recommended in the summer